Back to blog
For pharmacies that are beginning to dispense medical cannabis products, understanding a medical cannabis prescription and the approval documents required can be challenging. 
Before placing orders on the Burleigh Heads Cannabis CanView platform, it's important to familiarise yourself with the key terms in the approval letter that you'll need to know.  
Two of the key terms you will need for filling a patient's medical cannabis prescription include a MB number and a MAP number.
What is a MB number and why is it important?
MB numbers are specific to each patient. It's a unique number produced through the TGA SAS pathway and is assigned to a patient on each issued approval. The number can be found at the very top of the first page of the TGA approval letter as well as on the third page called 'Schedule 1'.  
When placing orders from a medical cannabis wholesaler, you will need to include this SAS Approval as a supporting document alongside the product that is stated on the same Schedule 1. This is how the wholesaler can authorise the product to be sent out and determine the total volume of repeats allowed to be dispensed over the duration of the approval.  
Because medical cannabis is still an unregistered medicine, pharmacies can only order and hold products for the specific patient MB number stated on the TGA Approval.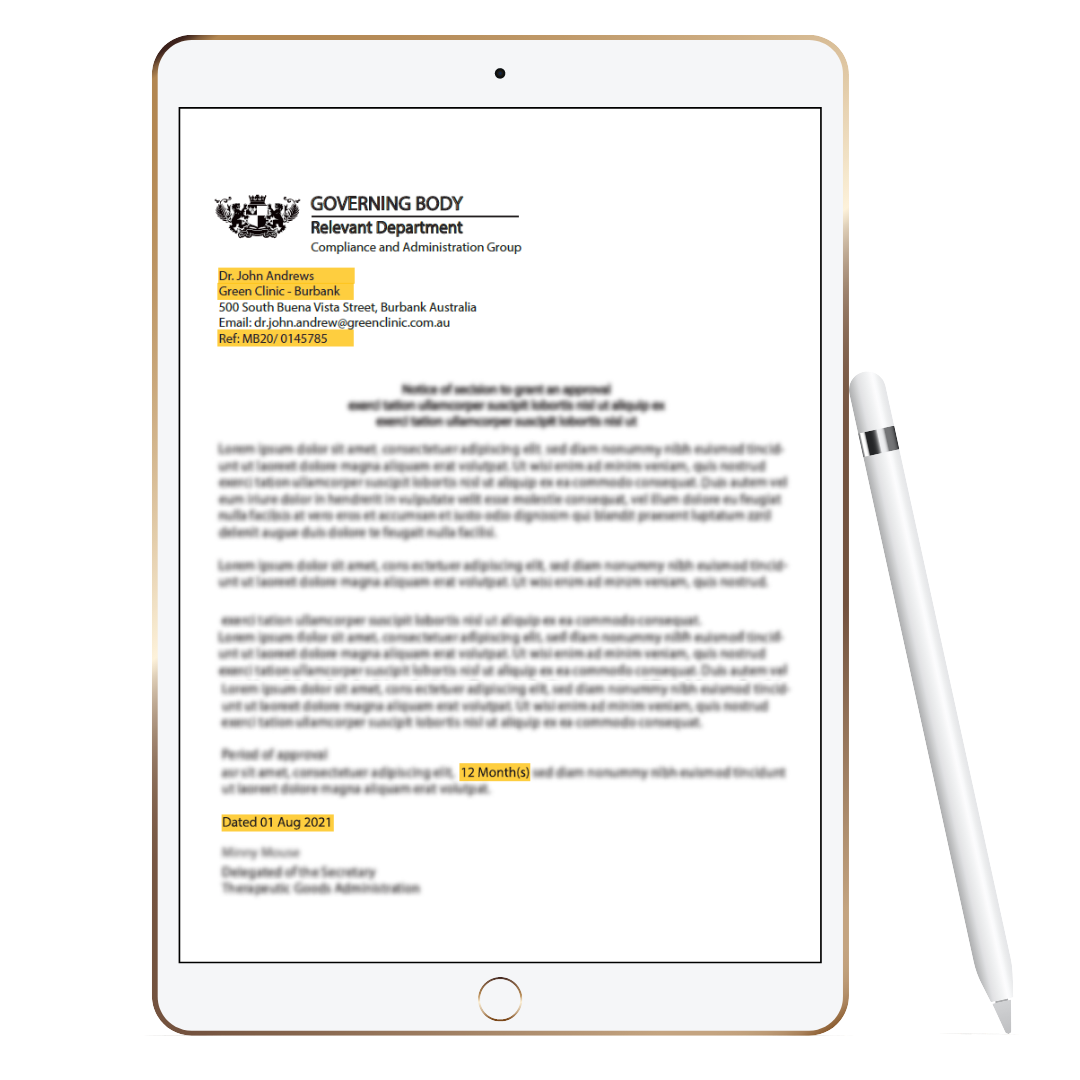 The image above is an example only. 
For more information on the Special Access Scheme (SAS) pathway, visit the TGA website. 
What is a MAP number and why is it important?
A MAP number is related to the doctor, not the patient. Obtained by a doctor through the Authorised Prescriber Scheme, this number shows that the doctor has been approved to prescribe a specific product to a patient with a specific condition.  
The MAP number is found at the top of the first page of an 'Authorised Prescriber Letter' that is issued to the doctor. When placing orders with a medical cannabis wholesaler, the MAP number needs to be submitted to authorise the wholesaler to send the specified products to the pharmacy.  
It can be used over multiple prescriptions for the same product as long as it is the same doctor prescribing. Pharmacists can use the MAP number to complete multiple patient orders at the same time by simply increasing their product quantity on CanView.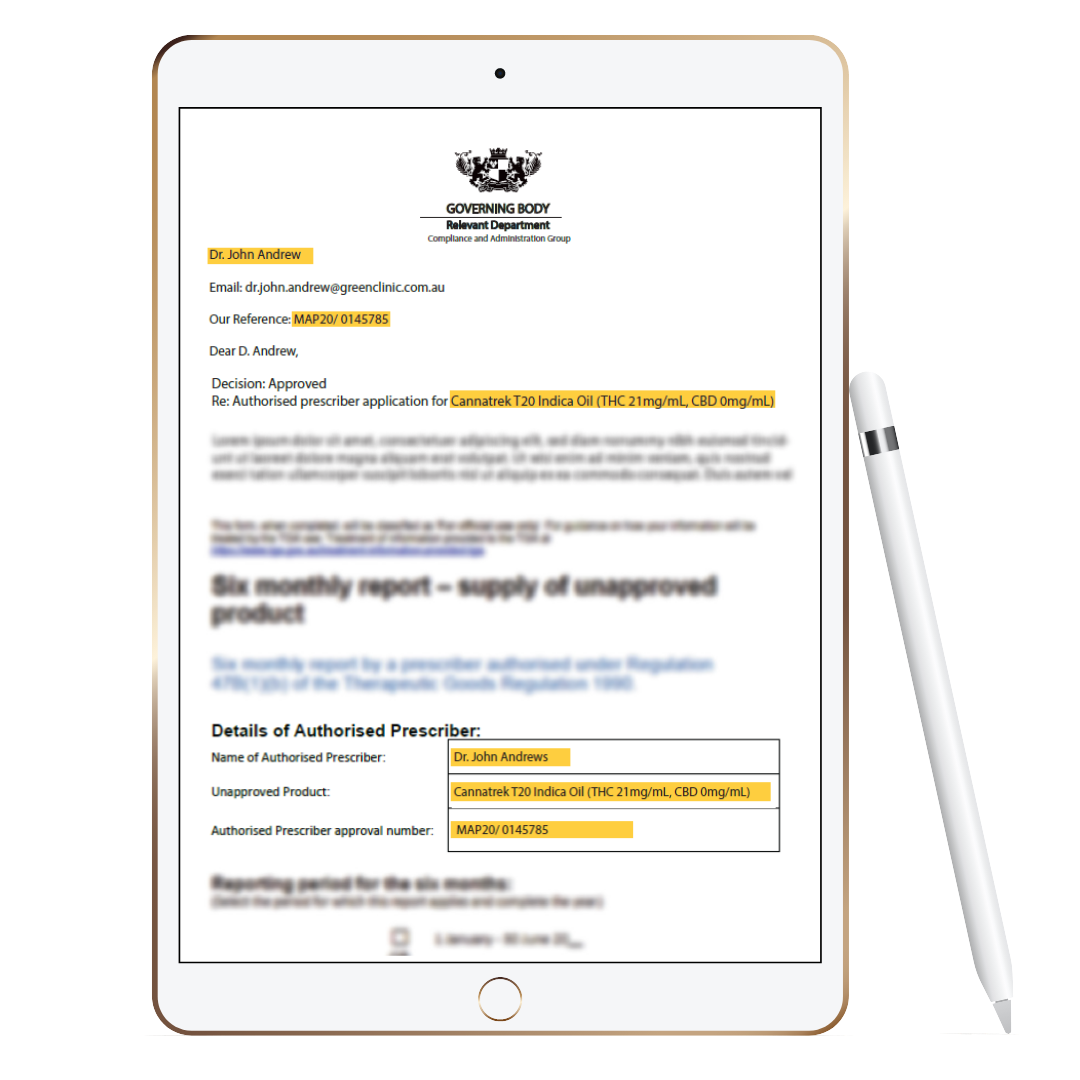 The image above is an example only. 
For more information on the Authorised Prescriber Scheme visit the TGA website. 
As a licensed wholesaler, Burleigh Heads Cannabis has a duty to ensure compliance is kept strictly to the legislation. Part of our mission is to help and support pharmacists who are trying to navigate the tricky and everchanging landscape of the medical cannabis industry. 
If you have any questions or you're unsure about something, please feel free to get in touch with one of our experienced team members who are here to support you in your journey.