Back to blog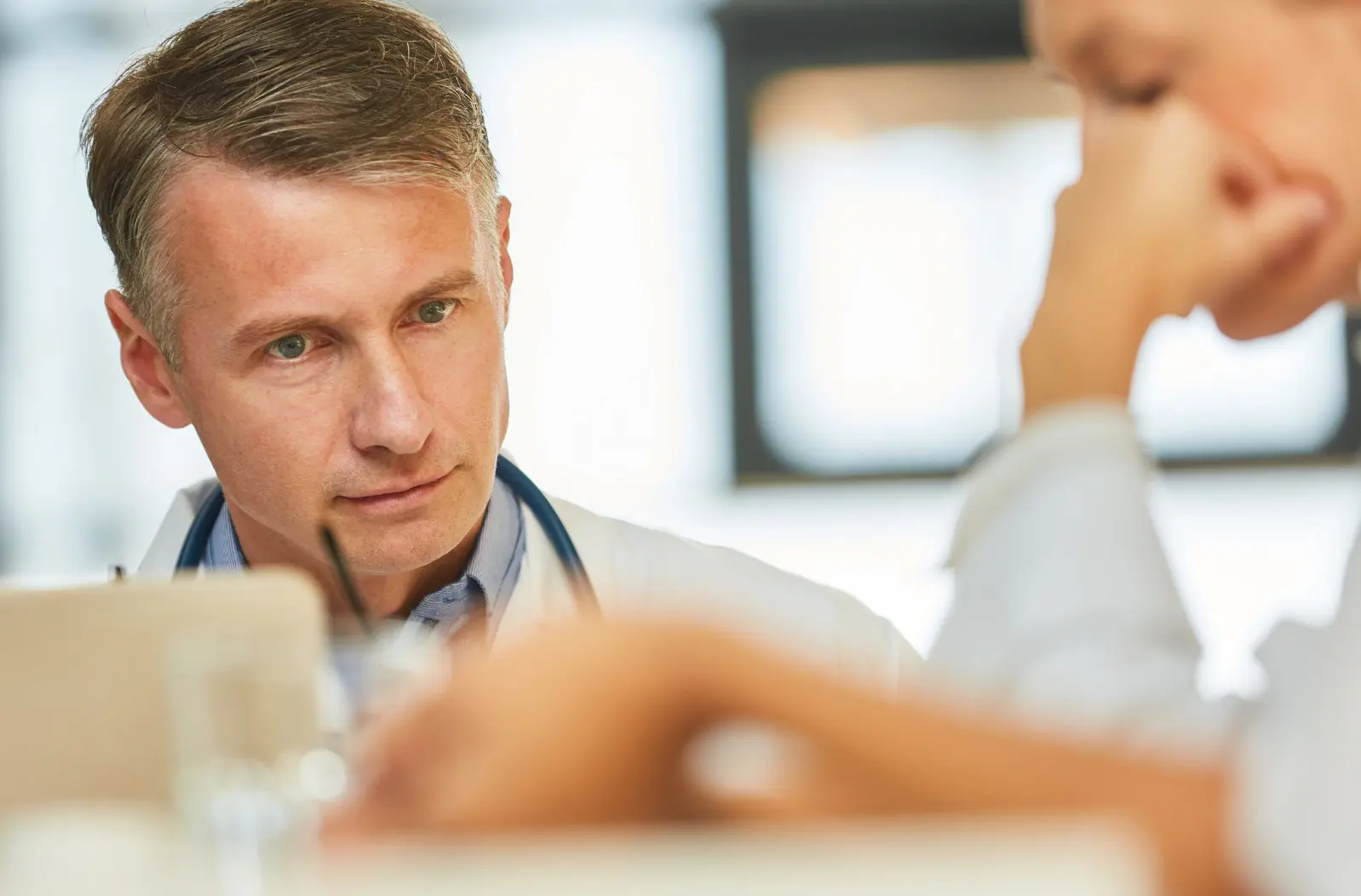 As a doctor or pharmacist – it's likely that you've heard this question numerous times among clients or patients. The growing popularity of cannabis and its derivative products has created an unprecedented demand from healthcare workers to explain the difference between the two primary compounds, THC and CBD.
Read along to understand what the difference between CBD and THC is so that you steer your clients and patients in the right direction – every time.
Psychoactive Versus Non-Psychoactive
The most significant difference between CBD and THC is in the perceived effect.
THC, also known as tetrahydrocannabinol, is a psychoactive cannabinoid that creates the "high" effect1. As the THC compound interacts with the endocannabinoid system, it blocks the CB1 receptors from communicating.
The blockage of CB1 receptors from THC results in a loss in coordination, a disrupted perception of time, decreased motor skills, and various emotional responses.
On the other hand, CBD, also known as cannabidiol, is a non-psychoactive cannabinoid that does not make users feel high2. Instead, CBD is well known to contain anxiolytic properties to relax users. In the case of CBD, cannabidiol targets the CB2 receptors, which are commonly associated with the immune response, central nervous system, and various organs throughout the body.
The Legality of THC and CBD
Another difference between THC and CBD is legality.
THC is a heavily regulated or banned substance in the majority of the world. THC's psychoactive nature has led to ongoing prohibition; however, new laws are slowly allowing THC-rich cannabis for medical and recreational purposes.
For instance, in Australia, the legality of cannabis use differs depending on the province. Recently, Canberra became the first province in Australia to legalise recreational cannabis. Although this is a significant step for Australia, the rest of the country is limited to medical cannabis on a prescription basis.
If your medical practice is in any Australian state, then you are in a unique position to recommend cannabis to qualified patients.
CBD is unique because the vast majority of it is extracted from hemp instead of THC-rich cannabis. Due to the lack of THC present in hemp, CBD products are typically very low in THC (less than 0.3% THC).
Australia classifies CBD as a schedule 4 drug, which means it is only available by prescription.
Depending on your location, THC and CBD are either banned, heavily regulated, legal for medical or recreational use, or a mixture of these options. However, the laws are changing, and you may soon see more lenient laws towards THC and CBD in your local areas.
Potential CBD side effects some patients may experience are:
Nausea
Fatigue
Irritability
Tiredness
Decreased appetite
Usually, the side effects are stronger during the first weeks of treatment, improving slightly when the ideal dose is found.
In terms of side effects, some patients can expect dry mouth, red eyes, memory loss, increased heart rate and coordination issues.
THC and CBD – Two Different Compounds
As you can see, CBD and THC are very different. Although THC and CBD are frequently lumped into the same category, this couldn't be further from the truth. It's essential that your patients or clients understand these differences so they can decide which is best for them.
CanView does not endorse the use of Medicinal Cannabis without lawful prescription. Just like any Medicine, Medicinal Cannabis may have both positive and negative side effects on the user, and should only be prescribed to patients by a Health Professional with the authority and expertise to do so. The information provided by CanView is for informational and educational purposes, and is of a general nature. If you are interested in accessing Medicinal Cannabis please talk to your doctor and request a referral to a Medicinal Cannabis clinic.