Back to blog
This month marks a special occasion…
It's CanView's 1st birthday!
This time last year, Burleigh Heads Cannabis launched a revolutionary platform to offer doctors and pharmacists one simple and reliable place to access, prescribe and order from the widest range of medical cannabis products in Australia.
Since the launch in June 2020, CanView has become the leading distribution platform for medical cannabis across the country.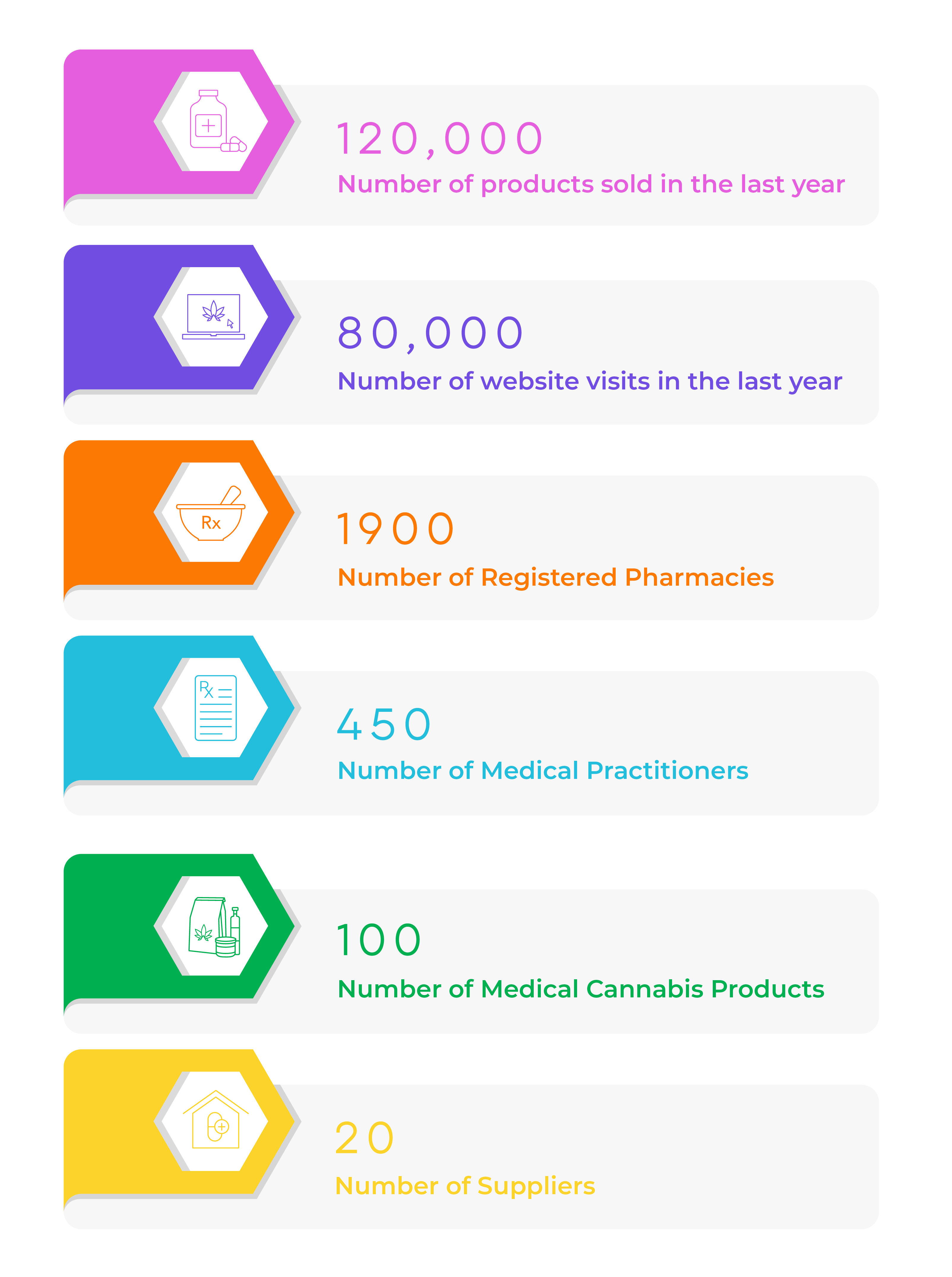 With over 100 products now available, CanView brings patients, pharmacists, doctors and suppliers together in one digital space that streamlines the ordering and prescribing process.
Whether you're a doctor wanting to learn how to prescribe medical cannabis to your patients, or a pharmacist wanting to order and dispense Medical Cannabis from your pharmacy, CanView provides a unique solution to an ever-growing market.
To celebrate this exciting milestone, we have put together some statistics to show you just how far BHC's CanView has come in one year.
So, how far has the medical cannabis industry come in the last year?
With medical cannabis therapies legalised in Australia back in 2016, the last few years have been a whirlwind of new legislations, new products, and new information that has helped reduce the stigma surrounding this plant-based medicine.
Particularly in the last year, we've seen some new achievements reached and exciting new forecasts set for Australia's medicinal cannabis market.
2021 revenue forecast to double from ~$100M in 2020
45,000 active patients forecast to grow to 75,000 by end of 2021
179 Authorised Prescribers (up from 29 in December 2019)
190 medicinal cannabis products now on the market
Average retail floor price = $0.03/mg cannabinoid
Average patient spend = $359 per month
Average daily dose = 87mg cannabinoid
*According to a FreshLeaf Analytics H1 2021 report
What's next for BHC's CanView?
As we continue to grow rapidly, so does the market and the public awareness of our services.
In 2021, we will continue to grow our community of pharmacists, doctors, eligible patients and suppliers, and improve the platform for an even better user experience.
Here's a sneak peak of what we plan to roll out in the future…
Schedule 3 CBD products coming to CanView – Sign up to our S3 CBD Pre-Register List to be notified as soon as products become available.
An exciting new update coming to the CanView platform – Stay tuned for a new update to the system that will make ordering, prescribing and dispensing medical cannabis even easier and quicker for doctors and pharmacists.
Keep an eye on this space as we roll out more exciting updates to the CanView platform over the next year and continue to grow our community of pharmacists, doctors and patients.
Disclaimer: The contents do not constitute legal advice, are not intended to be a substitute for legal advice and should not be relied upon as such. You should seek legal advice or other professional advice in relation to any matters you or your organisation may have.
CanView does not endorse the use of Medicinal Cannabis without lawful prescription. Just like any Medicine, Medicinal Cannabis may have both positive and negative side-effects on the user and should only be prescribed to patients by a Health Professional with the authority and expertise to do so. The information provided by CanView is for informational and educational purposes and is of a general nature. If you are interested in accessing Medicinal Cannabis please talk to your doctor and request a referral to a Medicinal Cannabis clinic.