Back to blog
The interest of cannabis medicine as a treatment option for patients is growing worldwide. In Australia, up until 31 July 2020, the regulatory body for therapeutic goods has approved over 56,000 SAS Category B applications for unapproved medicinal cannabis products alone.   
With the developing ease of access to medical cannabis for patients, healthcare professionals are expected to stay up to date with treatment and products options and provide plans of care for their patients, but still many healthcare professionals remain uninformed.   
Because medicinal cannabis is a very personalised medicine, self-medicating is not advised without prior intervention from a health professional. Hence, health professionals who specialise in cannabis are certainly needed in the field. Many cannabis clinics in Australia are led by nurses, and their knowledge and care are crucial to support patients with access to marijuana treatments. 
In a 2020 study titled, "Medical cannabis use in the Australian community following introduction of legal access: the 2018–2019 Online Cross-Sectional Cannabis as Medicine Survey (CAMS-18)," nurses are in the rooster of the most trusted source of medical cannabis knowledge. Among the study's 641 participants, 112 or 17.5% of them have discussed medical cannabis use to nurses.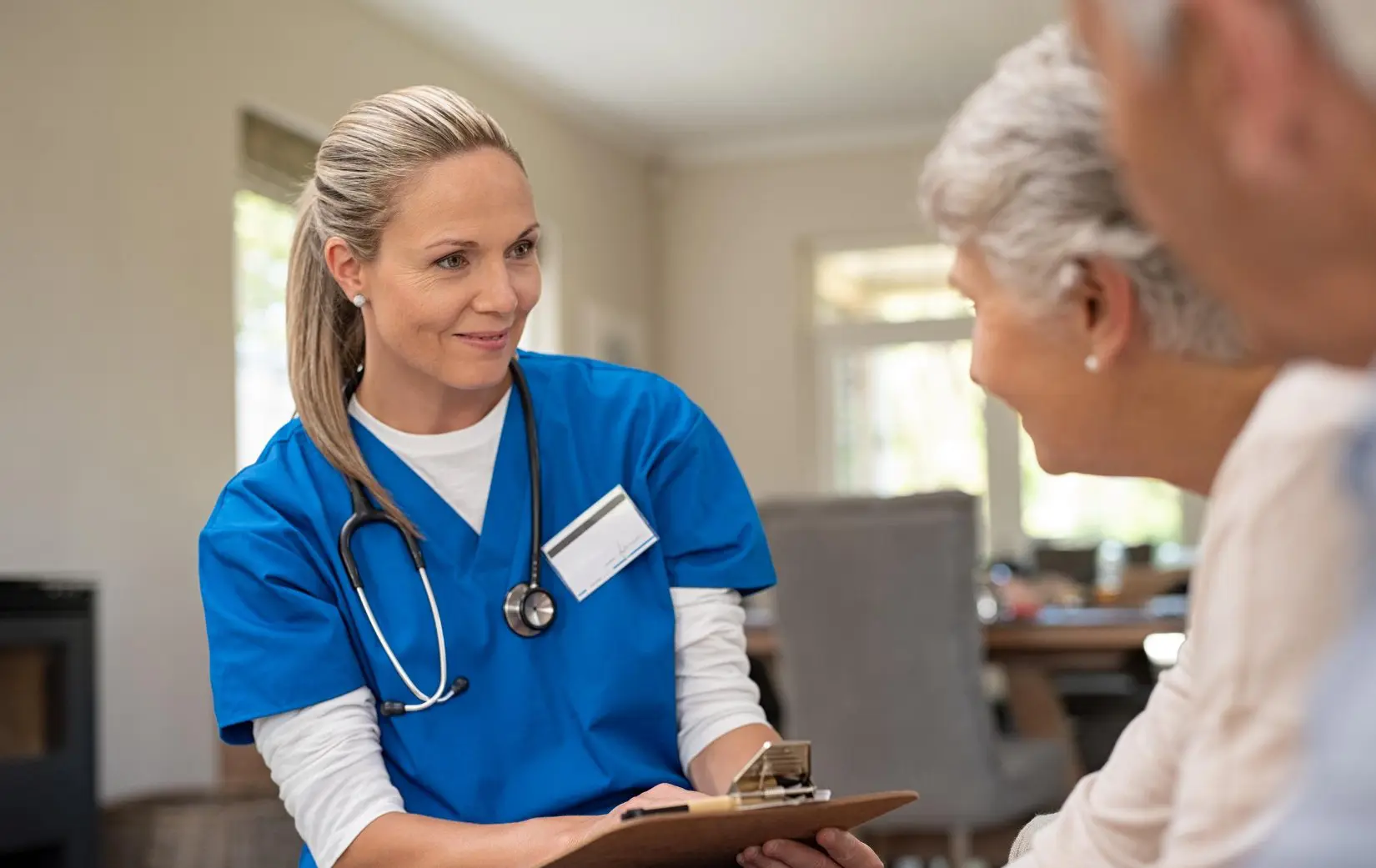 The role of Australian nurses in the medical cannabis industry 
A cannabis nurse is a nurse who specialises in caring for patients who use cannabis as medicine. A cannabis nurse's role is vast; they educate, assist in product selection, tailor treatment plans to accommodate lifestyle as well as help patients navigate through their medicinal cannabis journey by bridging the gap between the patient and their healthcare team.   
Furthermore, Cannabis nurses support other healthcare professionals to understand not only the Endocannabinoid system and the highly important role it plays within the human body, but the therapeutic properties and treatment schedules of cannabis medicine as well.     
Because cannabis nurses need to have a good understanding about cannabis and the Endocannabinoid system, it is a complex, but a necessary role to fill. They can assist patients and their healthcare team in understanding the following concepts:    
1. The endocannabinoid system and the effect it has on the body. 
2. How to safely dose and administer Medicinal Cannabis:     
Administration methods

Dosage and titration 

Frequency of usage 

How to manage the possible side effects of medicinal cannabis 

Potential Medication interactions
3. The legal complexities of the Australian medical cannabis system.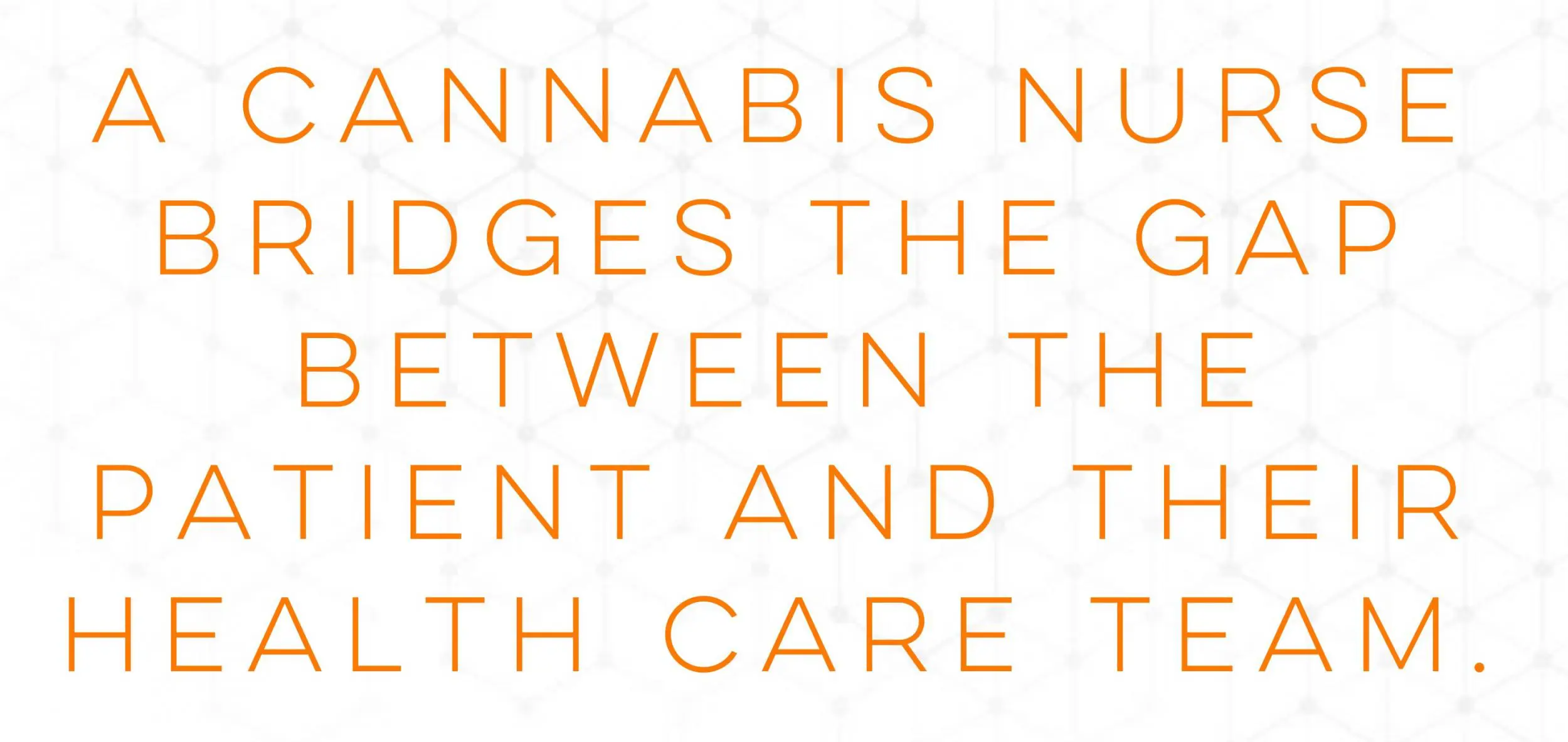 They can also assist choosing the right medical cannabis product based on the patient's indication and symptoms, advise the advantages and limitations of medical cannabis products and follow up with the patient to ensure efficacy and safety are being maintained.  
  Incorporating cannabis in treatment plans requires enough knowledge and experience that few general practitioners possess. Nurses who specialises in cannabis are essential to see through traditional cannabis treatment and conventional medical practice. With that said, the job position is on high demand and it's time for cannabis nurses to be recognised in the medical cannabis field.     
CanView does not endorse the use of Medicinal Cannabis without lawful prescription. Just like any Medicine, Medicinal Cannabis may have both positive and negative side effects on the user and should only be prescribed to patients by a Health Professional with the authority and expertise to do so. The information provided by CanView is for informational and educational purposes and is of a general nature. If you are interested in accessing Medicinal Cannabis please talk to your doctor and request a referral to a Medicinal Cannabis clinic.   
End notes:
 Australian Government Department of Health. Therapeutic Goods Administration. (2020, August 07). Access to medicinal cannabis products. Retrieved August 26, 2020, from https://www.tga.gov.au/access-medicinal-cannabis-products-1 
 Wikipedia. 2020. Cannabis in Australia. Available at: https://en.wikipedia.org/wiki/Cannabis_in_Australia  
  Norberg, M. et al. 2012. Screening and managing cannabis use: comparing GP's and nurses' knowledge, beliefs, and behaviour. Available at: https://substanceabusepolicy.biomedcentral.com/articles/10.1186/1747-597X-7-31  
  Nelson, Lee. 2017. Dope Specialty – The Rise of the Cannabis Nurse. Available at: https://nurse.org/articles/cannabis-nurse/  
  CDA Clinics. 2020. N.T. Available at: https://web.facebook.com/CDAClinics/photos/a.216762285683610/485766272116542  
 Lintzeris, N. et al. 2020. Medical cannabis use in the Australian community following introduction of legal access: the 2018–2019 Online Cross-Sectional Cannabis as Medicine Survey (CAMS-18). Available at: https://www.ncbi.nlm.nih.gov/pmc/articles/PMC7278204/